Clothing and Equipment Labels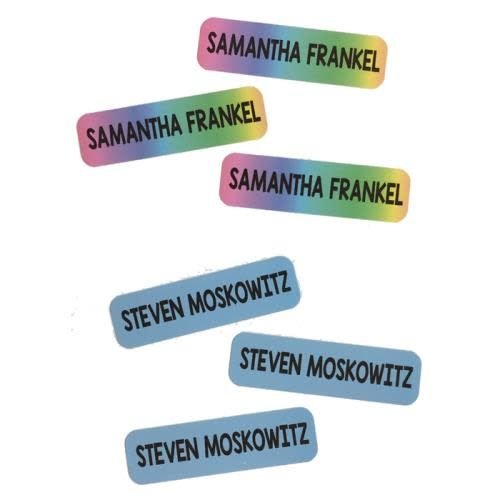 80 Small Water Resistant Labels
<p>These water resistant labels are perfect for sporting equipment and toiletries at camp.  They cannot be used on clothing.  However, they are a Bee Bee fave for labeling everything else.  You will receive 80 small water-resistant labels.  It's a great v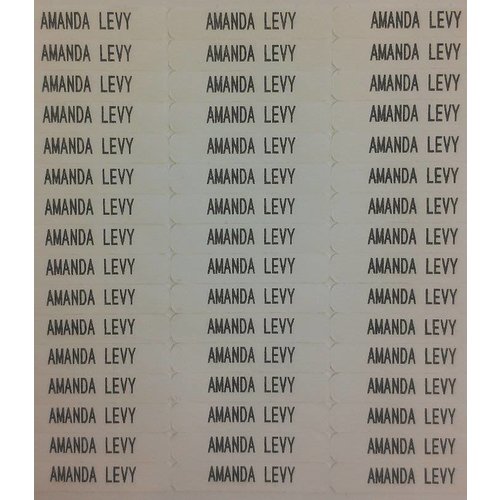 Iron-On Clothing Labels
<p>These Iron-On Clothing Labels are great for everything from t-shirts to shorts and underwear. They are simple to apply as well. Just hold a warm iron on top of the clothing label and your clothes will never get lost at camp!</p>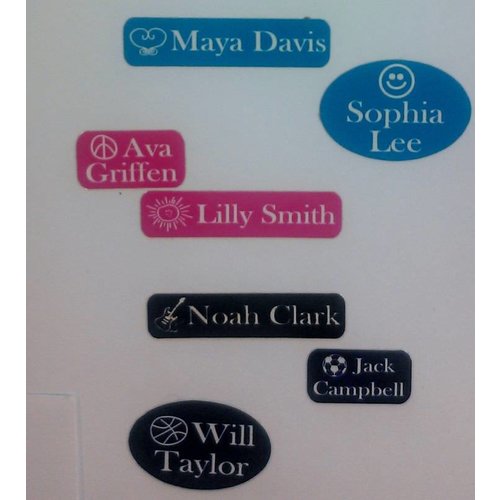 Pack of 100 Label Daddy Labels
Label Daddy clothing labels are the best! This camp pack of peel and stick washable clothing labels comes with 40 Small Laminated Clothing Labels; 18 Mini-Shoe Laminated Clothing Labels; and 42 Extra Small Laminated Clothing Labels. Stick your clothes in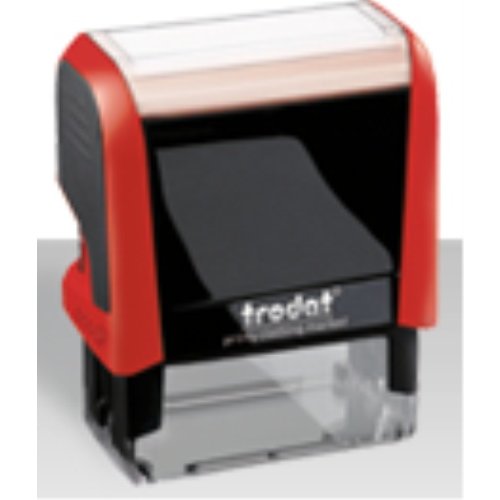 Camp Name Stamp
Easy personalization for your camp clothing. The stamp impression provides a unique identification after washing to avoid any confusion. Make sure your camper's clothes get back to him or her after the camp laundry. Please only use up to 11 characters.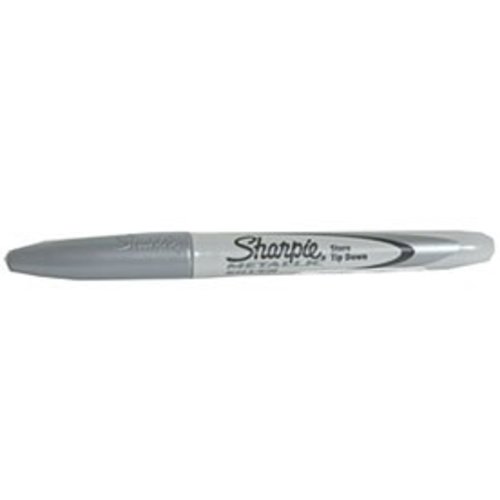 Silver Laundry Marker
Use this silver laundry marker to label your camper's dark clothing and items.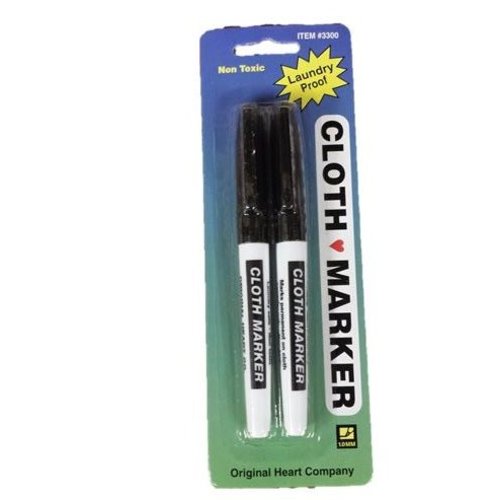 Laundry Markers - Set of Two
Moms - you NEED these! This set of 2 blank laundry markers make labeling sock and undies a breeze.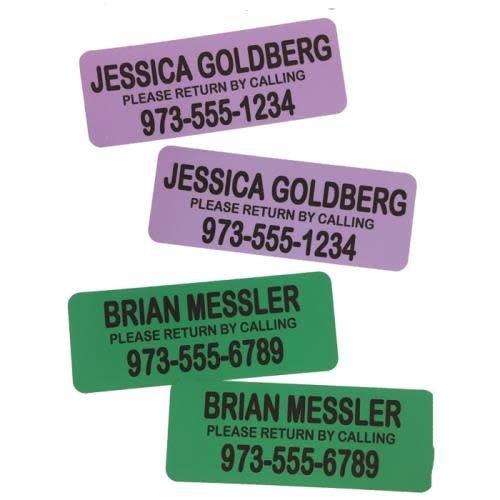 30 Large Water Resistant Labels
<p>These water resistant labels are perfect for sporting equipment and toiletries at camp.  They cannot be used on anything that would go in the laundry machine, but are a great value for everything else.  You will receive 30 labels.</p>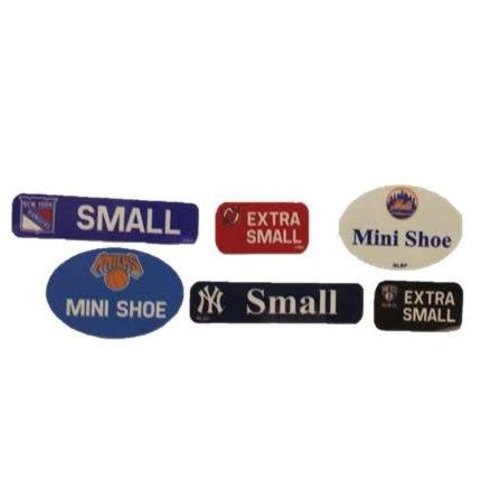 Team Label Daddy Camp Pack
<p>Label Daddy labels are the best thing to happen to a mom in labelling history! Simply peel off these labels, press them onto your garment and they will stick - even through the wash! Now, we have new sports team labels. Eahc package includes 40 small l